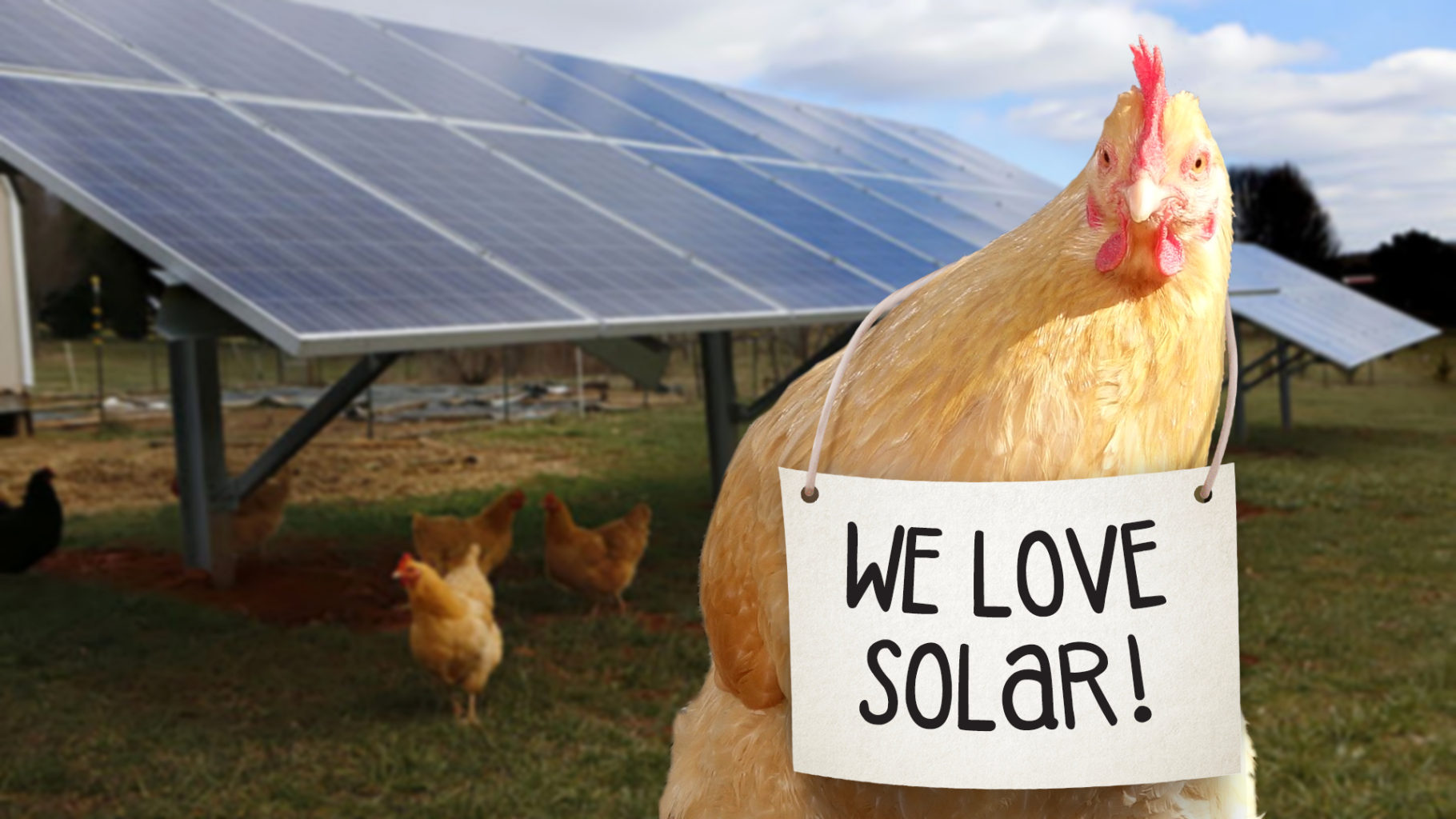 Since he had a solar energy system installed in 2015, Steve Thomas has spoken to hundreds of people who'd like to go solar too, but don't know exactly how to get started.
In the PowerPoint presentations he gives to various groups around his part of Virginia, Steve tells the story of his own journey from solar fan to solar homeowner — and now, solar advocate.
He'd wanted solar for years, and once it became affordable, he jumped at the chance to install it on his 58-acre hobby farm in rural Rocky Mount near Roanoke.
[Considering solar? Then download our free ebook on the Top 10 Questions on Home Solar in Virginia]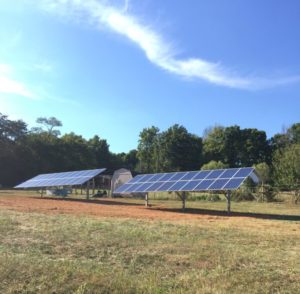 Near the end of the process, the project nearly stalled in the face of red tape from the local electric utility. But some quick lobbying with the governor's office helped get the project back on track, allowing Steve to put his 10.4 kilowatt system online in October of 2015.
After the Roanoke Times did a story about Steve that went out on the Associated Press network, he started hearing from people all over the country who wanted his advice on how to get started in solar.
"I've heard from people in Illinois, Texas, Florida…all over, really," he says. "I tell them to get the right provider, as the quality of the work can make all the difference."
Steve is pleased with his experience with Main Street Solar. He tells us that our price turned out to be about 25% lower than what he found online. And he's kind enough to praise the quality of our work.
"Main Street Solar are good craftsmen and they did a model installation. I'm an engineer, so I can appreciate that."
A 43-year veteran of the technology industry, Steve got interested in clean energy in the mid-1970s while working at the Department of Energy's Sandia National Laboratory in New Mexico. "It was during the energy crisis. They were getting into renewables back then," Thomas says, "but it was still expensive."
Along with some energy efficiency upgrades that made his home better insulated, the German-made panels on his property now allow Steve to generate all the power he needs himself.
"My last electric bill was just $8.34," Steve says. That's the minimum amount charged by his utility, Appalachian Power, to maintain his monthly service. Staying connected to the grid allows Steve to take advantage of Virginia's net metering system that allows solar homeowners to sell their excess power back to their local utility.
[Considering solar? Then download our free ebook on the Top 10 Questions on Home Solar in Virginia]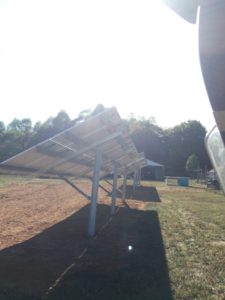 Though he spends more and more of his time these days giving presentations on solar power, Steve is not a professional solar evangelist. He earns his living as IT director for Franklin County in southwestern Virginia. But he spreads the word on solar because he believes in it. He likes being in control of his own energy and he likes being part of a movement bigger than himself — the movement to cut fossil fuels and help fight climate change.
And he likes connecting with people who share his dream of going solar but need a guide to know where to start.
"Recently, I was in the grocery store. This woman came up to me and gave me a big hug. I recognized her from a presentation. She was a German Baptist lady. They live a very low-tech lifestyle. Yet, she and her husband want to start making their own clean power. She told me she was grateful for my presentation. That meant a lot to me."
— Andrew Brenner, Main Street Solar