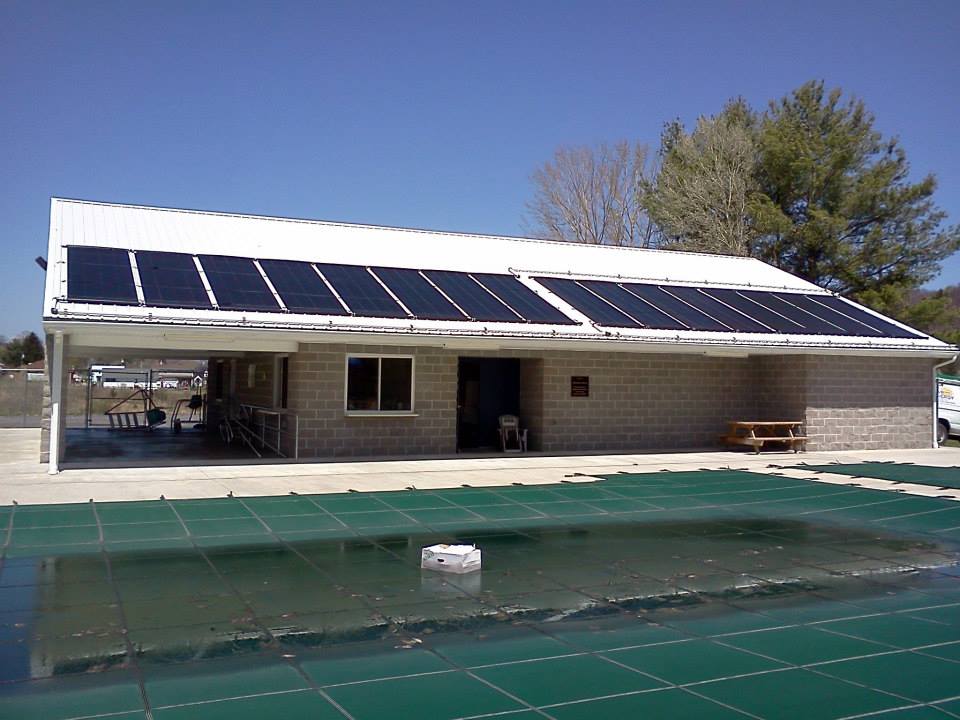 Solar Pool Heating is more affordable than ever!
Get the most out of your swimming pool. Main Street Solar pool heating systems dramatically extends your swimming season, enabling healthy enjoyment and exercise in luxurious warm water from spring to fall.
First-time pool owners are frequently surprised by how much traditional pool heaters cost to run. Because of this, many choose not to heat the pool at all, limiting its use to only the hottest days of summer. A solar pool heating system can cost less to install than a gas heater and it instantly adds value to your home and from then on, your heat is free from the sun.
Main Street Solar uses premium quality, superior technology, and second-to-none performance and reliability. Our solar collectors are backed by a 12-year worry-free warranty.
You can significantly reduce swimming pool heating costs by installing a solar pool heater. They're cost competitive with both gas and heat pump pool heaters, and they have very low annual operating costs. Actually, solar pool heating is the most cost-effective use of solar energy in many climates.
How They Work
Most solar pool heating systems include the following:
A solar collector — the device through which pool water is circulated to be heated by the sun
A filter — removes debris before water is pumped through the collector
A pump — circulates water through the filter and collector and back to the pool
A flow control valve — automatic or manual device that diverts pool water through the solar collector.
Pool water is pumped through the filter and then through the solar collector(s), where it is heated before it is returned to the pool. In hot climates, the collector(s) can also be used to cool the pool during peak summer months by circulating the water through the collector(s) at night.
Some systems include sensors and an automatic or manual valve to divert water through the collector(s) when the collector temperature is sufficiently greater than the pool temperature. When the collector temperature is similar to the pool temperature, filtered water simply bypasses the collector(s) and is returned to the pool.
Solar pool collectors are made out of different materials. The type you'll need depends on your climate and how you intend to use the collector. If you'll only be using your pool when temperatures are above freezing, then you'll probably only need an unglazed collector system. Unglazed collectors don't include a glass covering (glazing). They are generally made of heavy-duty rubber or plastic treated with an ultraviolet (UV) light inhibitor to extend the life of the panels. Because of their inexpensive parts and simple design, unglazed collectors are usually less expensive than glazed collectors. These unglazed systems can even work for indoor pools in cold climates if the system is designed to drain back to the pool when not in use. Even if you have to shut the system down during cold weather, unglazed collectors may be more cost effective than installing a more expensive glazed collector system.
Let Main Street Solar extend your summer fun with a solar pool heating system TODAY!